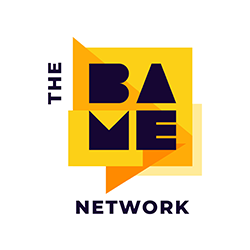 Supporting the Black Lives Matter movement
Like many, we were horrified at the killing of George Floyd in May 2020. Our employees rightly challenged us on how we were responding, and we reacted by setting up a cross-business Black, Asian and minority ethnic (BAME) working group to explore how our BAME colleagues feel and are treated.
The Community consists of voluntary members, both BAME and non-BAME, and the Community's steering group is attended by our executive sponsor for race, Robeson Reeves. With £10k funding, the Community has already started to inform, educate and change our business. Their first interactive event included true-life stories from employees and a keynote speaker. It was attended by almost a third of employees globally and the feedback was overwhelmingly positive. Subsequently the steering group has driven an expansion of our voluntary diversity metric collection to include ethnicity (57% uptake) and is taking guidance from Business in the Community on other initiatives.
Reflecting our commitment to this issue, Gamesys has become the first of our peers to sign Business in the Community's Race at Work Charter. We adhere to all five elements of the charter.
"The BAME launch was eye opening and the chat about equality was brilliant. Its great to see that Gamesys is becoming more open to the world around it and that inclusion is made more important than ever." Gamesys employee.