Caring for our employees during COVID-19
COVID-19 has had a significant impact on all of us and maintaining the health and wellbeing of our staff and contractors throughout the pandemic has been vital. Risk assessments have been conducted, adaptations to office environments made, and home working supported.
Rapid adaptation to home-working was possible through our existing IT infrastructure, with no impact on our customer service delivery. Recognising that not everyone has the luxury of a suitable desk and chair at home we made £125 available to all employees to purchase such items and issued a working from home advice booklet. The number of holiday leave days available to roll-over to 2021 was increased.
Within six weeks of lockdown commencing in the UK we had adapted 65 critical face-to-face training courses for virtual delivery. Our recruitment and on-boarding processes have continued, albeit adapted, throughout the year and a survey showed that they continue to meet new starter expectations.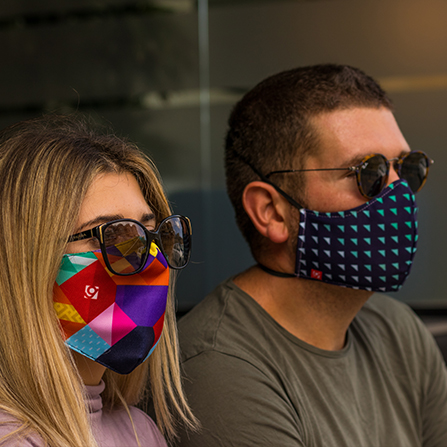 Our business leaders have worked hard to keep employees informed, involved, and engaged throughout the pandemic. Connection to the Company has been reinforced by responsible and considered use of merchandise. In Q2 all employees were sent a mug, pens, notebooks and stickers featuring the new company identity, and in Q4 merchandising was used to reinforce the Safer Gambling Week message. Employees also received a Christmas hamper and were invited to virtual Christmas parties.
Despite the challenges of COVID-19, our employees agree that they have the tools to do their job (91%) and that Gamesys has been supportive and considerate of their wellbeing (97%). Further, our retention rate has remained high and we've continued to recruit and grow the business.
None of our staff were furloughed or have been made redundant as a result of the pandemic.